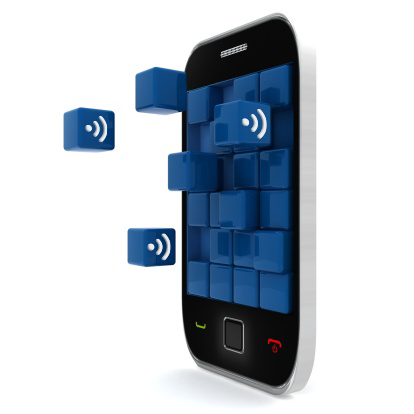 UNLIMITED TEXT PLAN
netTALK Unlimited SMS Text Plan

netTALK DUO and netTALK Text Plan provides a dependable and secure home phone with unlimited talk1 and text to U.S. & Canada!
Upgrade your DUO Account Today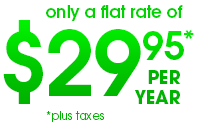 Now you can save even more by eliminating the need to keep a wireless text plan from your cellphone provider. Upgrade your netTALK DUO account with netTALK Text Plan for only $29.95* per year. Saving you up to $100 or more each year… First download the free netTALK Text app and then sign up today!

No contracts

No monthly bills

No hidden fees
Now you can send and receive unlimited SMS text messages using the new netTALK Text App for Apple (iOS) and Andriod devices by logging in with your DUO credentials using your DUO home phone number. Even while traveling internationally you can still send and receive SMS text to and from the U.S. & Canada (where Wi-Fi or 3G/ 4G access is available).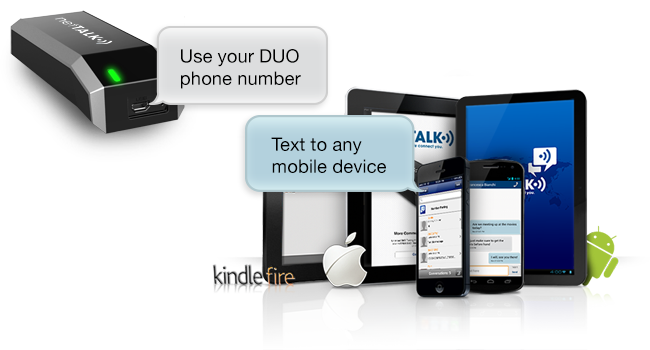 Works with any of these devices:
Kindle Fire
iPhone
iPod touch
iPad
Android Phones
Android Tablets
Eliminate the need for a Text-Messaging Data Plan!
Send and receive free SMS text messages to any cellphone service provider in North America:

Text Plan Features
Even when your device is off, you will receive offline messages; the app automatically saves them for you.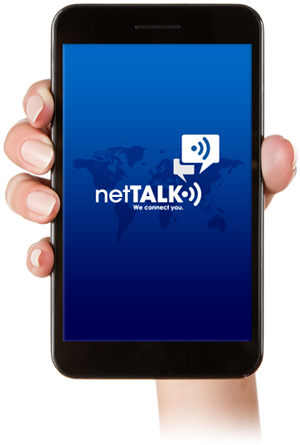 No texting plan required from your mobile provider
Unlimited SMS texting to U.S. & Canada using DUO home phone number to any 3G, 4G, or Wi-Fi SMS-capable phones or devices
Supports Android, Kindle Fire, iPhone, iPad, iPad mini and iPod Touch devices
Push Notification for new messages
Sound Notifications for new messages
Easily call any contact from a conversation
Easily search specific words in conversations
Sync with native contacts
Voice-to-Text Message Creation (if supported by device)
Saved conversations so you can sign in to multiple devices

Download the App
Download the free netTALK Text App at iTunes or Google Play to sign up & start sending unlimited SMS text messages now! Save hundreds in annual & monthly fees per year!
1 Unlimited calling and other services are for residential plans and are based on normal residential, personal, non-commercial use. A combination of factors is used to determine abnormal use including but not limited to: the number of unique numbers called, calls forwarded, minutes and other factors. See our Reasonable Use Policy and Terms of Service.