netTALK Savings 101

Save 75% on a DUO,
Save 50% on a Vtech phone

Our special Back-to-School sale is on! Buy a DUO bundle, save 75% on a netTALK DUO and save 50% on a Vtech phone! Enjoy free calls back home within the U.S. and Canada. Take advantage of this special offer while supplies last.

This limited-time offer ends August 15, 2014. Learn more about our product
Buy Now

netTALK DUO WiFi

Only $ 64.95

per year*

Experience the ultimate in communication freedom with the netTALK DUO WiFi. Make free calls to the U.S. and Canada and ultra low-cost international calls, from anywhere in the world.

Buy
NowLearn
moreOne year service is included with the netTALK DUO WiFi purchase.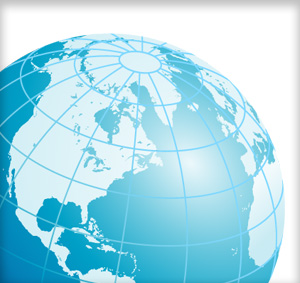 Call Plans
As low as $ 2.50 per month & up
Crystal clear calling, starting as low as $29.95 per year!*
With the netTALK DUO, you can stay in touch with friends
and family anywhere in the world. Calls to the US and
Canada and DUO-to-DUO calls are always free.
Basic Call Plan
North America Add-on
International Add-on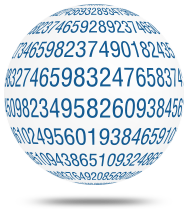 Transfer Your Number
$ 19.95 - One Time Fee!
Keep your existing phone number with your netTALK device.
With our number porting feature, you can transfer your existing phone number to your netTALK DUO.
Find out if you can transfer your phone number
FREE DUO-TO-DUO CALLING WORLDWIDE

Now the world is your network - at no extra charge
Learn
moreMaking and receiving calls between any two DUOs worldwide is always free. Keep one and send one to your friends or family across the world. Talk whenever - absolutely FREE!
NO


International
Fees

NO


Talk
Limit

NO


Roaming
Charge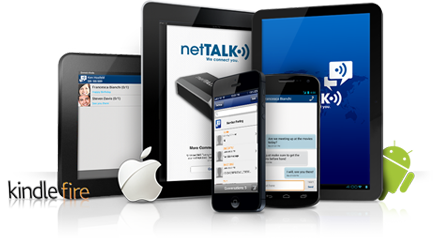 Unlimited SMS Text Plan
$ 29.95 Per Year
Send and receive unlimited SMS text messages using your DUO home phone number
Even while traveling internationally you can still send and receive SMS text to and from the U.S. & Canada
Available For:
iPhone, iPod touch & iPad
Android Phones & Tablets
Kindle Fire